LOCATION
El Museo Cultural de Santa Fe, NM
555 Camino de la Familia
Santa Fe, NM 87501
2017 SHOW DATES
August 10, 11, 12 & 13, 2017
TICKET INFORMATION
$13 for the run-of-show
$17 for run-of both shows
($3 discount if you purchase online)
With material ranging from contemporary to historic, antique to modern, the show offers paintings, sculpture, and fine art of all kinds. You'll find furniture, books, fashion, jewelry, textiles, and tribal, folk, American Indian, African, and Asian art. The new, the old, the unique, the unexpected — 70+ prestigious galleries and exhibitors will showcase an impressive variety of objects of art.
LOCATION
El Museo Cultural de Santa Fe
555 Camino de la Familia
Santa Fe, NM 87501
2017 SHOW DATES
August 15, 16, 17, & 18, 2017
TICKET INFORMATION
$13 for the run-of-show
$17 for run-of both shows
($3 discount if you purchase online)
The Antique Indian Art Show Santa Fe, the must-attend event of the season. Don your summer finery and join us on opening night for wine, hors d'oeuvres and an opportunity to support a very worthy cause.
For over 54 years, KNME New Mexico PBS has been enriching the lives of central and northern New Mexicans by providing engaging local content, education and outreach services, in-depth news and public affairs, lifelong learning, digital media, and the celebration of arts and culture. KNME New Mexico PBS' mission is to inform, engage, and connect New Mexico's diverse communities, reflecting their interests and needs through quality programming, services, and on-line content that can be accessed universally anytime, anywhere.

LOCATION
The REEF/LA Mart
1933 Broadway
Los Angeles, CA 90007
2017 SHOW DATES
October 6, 7 and 8, 2017
TICKET INFORMATION
Coming Soon
The Objects of Art Show Los Angeles presents a unique experience for beginning as well as seasoned collectors, showcasing an extensive collection of antique, historic and contemporary material ranging from fashion, jewelry and ornamental items to furniture and books, prints, paintings and sculpture. Spanning the globe, the show brings together fine and folk art, tribal, American Indian and contemporary art all under one roof, creating a visual and cultural feast that is both encompassing and exclusive.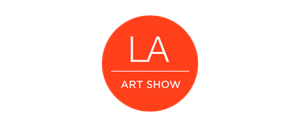 LOCATION
South Hall
1201 South Figueroa Street
Los Angeles, CA 90015
2018 SHOW DATES
Opening Night: Wednesday, January 10, 2018  7 – 11pm
Benefitting St. Jude Children's Research Hospital®
Thursday, January 11, 2018, 11am – 7pm
Friday, January 12, 2018, 11am – 7pm
Saturday, January 13, 2018, 11am – 7pm
Sunday, January 14, 2018, 11am – 5pm
TICKET INFORMATION
General Admission per Person
One Day Pass:
$30
(If purchased online in advance, receive a $5 discount)
Four Day Pass:
$60
(If purchased online in advance, receive a $5 discount)
The LA Art Show, the 200,000 square foot art fair that welcomed more than 50,000 art enthusiasts to the Los Angeles Convention Center this past year, will launch its newly curated art show experience at the upcoming 2016 event. Benefiting St. Jude Children's Resarch Hospital, the 2016 show will offer visitors and collectors a new hosted art experience which will entail a fair devoted to only Modern and Contemporary art. Looking back on the 20 year history of the LA Art Show, one can't help noticing how it has evolved, changing locations and growing in diversity to reflect the trajectory of the burgeoning Los Angeles art scene. Located next door, the Los Angeles Fine Art Show will exhibit works of Historic and Traditional Contemporary Art.

www.sanfranciscotribalandtextileartshow.com

LOCATION
Fort Mason Center, Festival Pavilion
2 Marina Blvd
San Francisco, CA 94123
2018 SHOW DATES
Opening Night: Thursday, February 8th, 2018,
5–6 pm Exclusive Preview
6–9 pm Main Event
Friday, February 9th, 11am-7pm
Saturday, February 10th, 11am-7pm
Sunday, February 11th, 11am-5pm
TICKET INFORMATION
$15 per day
$25 for run-of-show
THE SAN FRANCISCO TRIBAL & TEXTILE ART SHOW is the leading art fair devoted to the arts of tribal cultures in the United States. Crafted to meet the needs of tribal art collectors and enthusiasts, THE SAN FRANCISCO TRIBAL & TEXTILE ART SHOW presents a comprehensive selection of national and international galleries representing the arts of Asian, Oceanic, African, Native American and Latin American indigenous peoples.
The 80 participating galleries have been carefully vetted by a team of experts to ensure quality and have earned a reputation for exhibiting rare and unique pieces within the field.
"Thousands of years ago our ancestors from Africa, Australia, the Pacific, the Americas and Europe, created objects and fiber works to communicate with one another, as well as with their gods and spirits. The San Francisco Tribal & Textile Art Show exhibits works made by these indigenous peoples, showcasing craftsmanship and techniques that have been passed down from the dawns of their respective civilizations."


LOCATION
Marin Civic Center
10 Avenue of the Flags,
San Rafael, CA 94903
2018 SHOW DATES
Opening Benefit Preview: Saturday February 17, 2018 9am to 11am
February 17 & 18, 2018
TICKET INFORMATION
$18 admission
The American Indian Art Show/Marin has become the most significant showcase of Antique American Indian art on the west coast. Celebrating its 34th year in 2018, this show brings together the passion of the country's top dealers and artists, with collectors, and those interested in exploring the rich cultures of the Americas. With an emphasis on Antique American Indian art, as well as Pre-Columbian, Spanish Colonial and the best contemporary American Indian art, this show offers something for everyone, including jewelry, textiles, baskets, pottery, beadwork, sculpture, paintings, photography, books and more. Our exhibitors and artists will offer the finest quality material for everyone from the first time buyer to the seasoned collector.